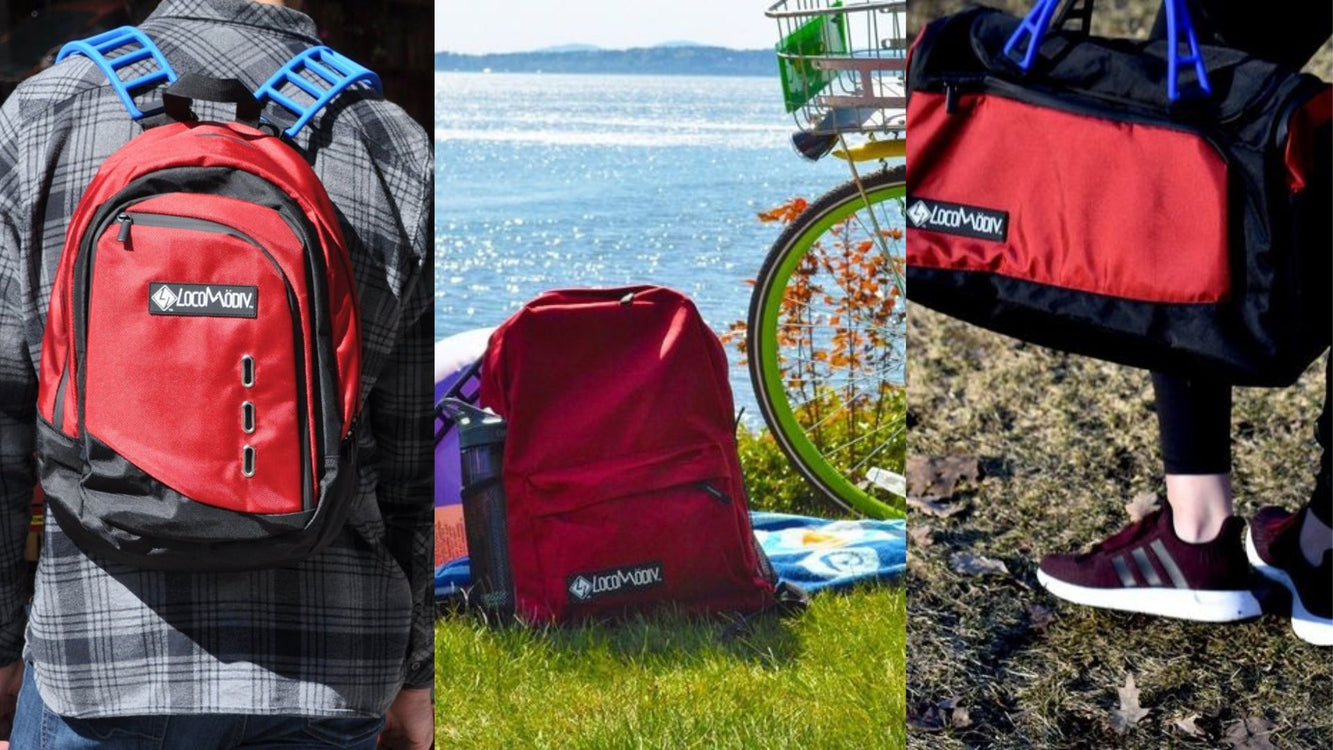 How to Organize Your Travel Backpack for Stress-Free Travel
Traveling is a transformative and thrilling experience. But it can soon turn into a stressful ordeal if you don't plan well. One of the major elements of stress-free travel is a well-organized backpack to accommodate all your essential items. In this article, we'll share with you some expert tips on how to pack and arrange backpack bags for travel. As a result, you can focus more on enjoying your journey rather than stressing while traveling.
Choosing the Best Travel Backpack
Before exploring the tips to arrange your backpack, it's vital to choose the right one for your requirements. It is best to consider factors, like materials, size, and design. A properly designed backpack can make accessing and packing your things easier, minimizing potential travel stress.

When looking for the best travel backpack for men, there are several options available online. Some of the best travel backpack options focus on comfort, durability, and ample storage space. Brands, like LocoModiv, provide a wide range of travel backpack bags that cater to various travel styles and preferences.
Tips to Organize Your Backpack For Stress-Free Travel Experience
1. Make a Packing List
To make sure you don't forget anything important, making a packing list is a vital first step. List your essential trip goods first, such as your travel documents, electronic equipment, and prescription drugs. Then, to choose the right clothing and equipment for your vacation, think about the climate and the activities you'll be participating in.
2. Pack Light and Smart
Arranging a travel backpack starts with a minimalist and smart approach to packing. Consider rolling your clothes rather than folding them. This will save space while reducing wrinkles on your clothes. You can even invest in compression bags or packing cubes to keep your things compact and organized.

Keep in mind to pack versatile clothing that's easy to mix and match, minimizing the number of items you require to carry with you. Don't carry non-essential items and focus on what you actually need for stress-free travel.
3. Proper Weight Distribution
Consider proper weight distribution to significantly impact your level of comfort while carrying your backpack. Keep heavier items closer to the back and lighter items in outer pockets. This distribution will help you maintain balance while preventing unnecessary strain on your back and shoulders.
4. Utilize Compartments and Pockets
A well-constructed travel backpack would contain numerous pockets and compartments. Make clever use of them to logically divide up your belongings. Put regularly used essentials like your wallet, phone, and passport in pockets that are simple to get to. To prevent a disorganized mess, keep your clothing, toiletries, and gadgets in separate compartments. Find travel bags with pockets specifically designed to hold laptops and tablets so they are safe and secure while you are traveling.
5. Arrange for Easy Access
When traveling, you will usually require access to certain items quickly, such as your water bottle or boarding pass. Arrange your backpack in a way that you can easily access your essentials. You must use the side or top pockets for frequently needed items, and avoid putting them deep within the bag.
6. Keep Toiletries Leak-Proof and Compact
If toiletries leak, it can create a mess within your backpack while spoiling your belongings. You need to store toiletries in leak-proof containers, like travel-size bottles for saving space. You can place them in a separate waterproof pouch inside your backpack. This will prevent accidental spillage.
7. Secure Your Electronics and Valuables
While traveling, it is vital to keep your electronic items and valuables secure. For this, you can make use of locks or security features within your backpack to protect your belongings from potential thieves. Furthermore, invest in a portable charger to keep your electronics powered throughout your journey. This way, you don't have to stress about losing your expensive items or the dying battery of your smartphone, smartwatch, or battery-powered lights.
8. Carry a Compact Travel First Aid Kit
Any well-prepared traveler's backpack must contain a compact first aid kit. Adhesive bandages, antiseptic wipes, painkillers, motion sickness pills, and any other personal prescriptions you could need have to be included in them. Keep it in a place that is simple to reach so that you may swiftly take care of minor medical issues without having to search through your entire luggage.
Conclusion
Arranging a backpack for stress-free travel is nothing less than an art. If done accurately, it can enhance your overall experience like never before. When you choose the best travel backpack for men, you are certainly one step closer to effortless organization. Keep in mind to form a comprehensive packing list, utilize compartments effectively, and keep your belongings secure. Focus on easy access, consider proper weight distribution, and pack smart and light. All these tips will surely prepare you for your next travel adventure with a properly organized and stress-free backpack for traveling. If you need a new backpack for your next trip, you can
buy backpacks online
via LocoModiv. Explore their website for their stylish yet functional backpack collection.